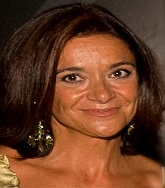 Maria Jose Arrojo
CO-Director
MPXA, University of A Coruña.
Spain
Biography
Since 2005, she is a member of the research group of Philosophy and Methodology of Artificial Sciences, University of A Coruña.
Since 2011, she is a member of the organizing committee of the Conference of Philosophy and nowadays Methodology of Science, supported by the Society of Logic, Metodology and Philosophy of Science in Spain.
From 1989 to 2006 she has been working on different national and international television channels, such as CNN International. Author and director of numerous audiovisual works (registered in the Intellectual Property Registry).
She was advisor of the Foreign Trade Institute of Spain (ICEX), in the strategies of internationalization of the audiovisual sector (2005-2011).
From 2003 to the present, she is the co-director of the postdegree Master in Journalistic and Audiovisual Production (MPXA http://www.mpxa.net/), University of A Coruña.
Since 2007 she is the deputy director of the Santiago Rey Fernandez-Latorre Foundation (Foundation of La Voz de Galicia, the fourth most influential newspaper in Spain). From this position she directs several training programs of educational innovation.
Research Interest
Audiovisual Formats, New Media, Digital Television, Philosophy and Methodology of Sciences of the Artificial, Sciences of Design, Complexity.